The Folly of Reason and Gravity of Reconciled Humor in Horkheimer and Adorno's Dialectic of Enlightenment
Keywords:
Instrumental Reason, Modernity, Reconciled Humor, Culture Industry
Abstract
The aim of this paper is to show how, taken at face value, it appears that Horkheimer and Adorno's conception of the culture industry presented in The Dialectic of Enlightenment does not allow for integral freedom--or the very freedom which is at the heart of modernity's conception of the person and is the basis for its political philosophy.  Nevertheless, the text has the resources to support a slightly less pessimistic reading, and provide a role for irony which came to be among prevalent artistic practices for postmodern aesthetics. That is, once the distinction between terrible laughter and reconciled laughter as well as terrible and reconciled humor is understood, the text rewards rational reconstruction to demonstrate the folly of reason, and in doing so, we might experience The Dialectic of Enlightenment itself as an instance of reconciled humor. Perhaps, the text itself offers a way to mitigate against Horkheimer and Adorno's condemnation of the culture industry so that it is less totalizing than it would first appear. Therefore, laughter has a critical role in a slightly less pessimistic reading of the text as once the distinction between reconciled and terrible laughter is integrated into the text itself, one may interpret the Dialectic of Enlightenment as an exercise in reconciled humor, and not the terrible humor so frequently found in the culture industry. The freedom involved in this beneficial sort of humor-- reconciled humor-- may be fleeting, but it is nevertheless significant.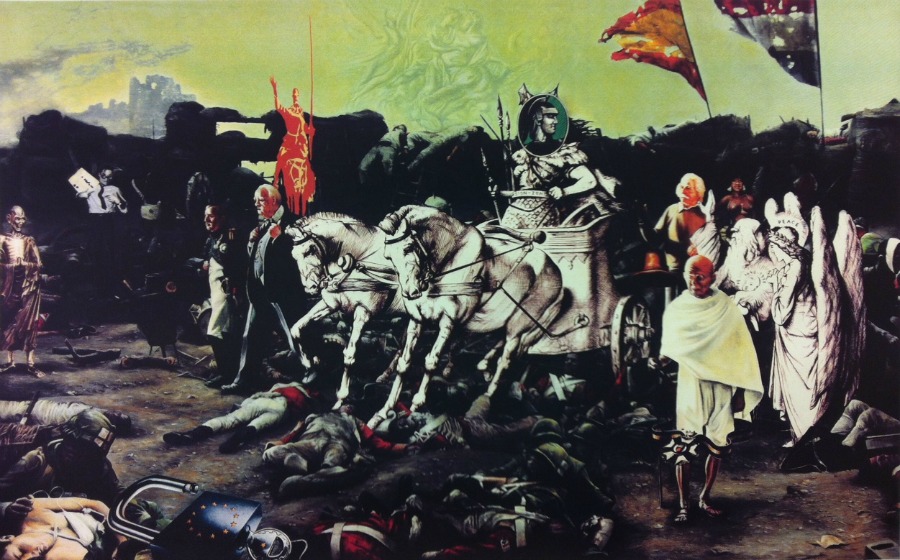 Downloads
License
This work is licensed under a Creative Commons Attribution 4.0 International License.
Authors who publish with this journal agree to the following terms:
Authors retain copyright and grant the journal right of first publication with the work simultaneously licensed under a Creative Commons Attribution License that allows others to share the work with an acknowledgement of the work's authorship and initial publication in this journal. Note: up to volume 4 issue 1, an incorrect copyright line appears in the PDFs of the articles.
Authors are able to enter into separate, additional contractual arrangements for the non-exclusive distribution of the journal's published version of the work (e.g., post it to an institutional repository or publish it in a book), with an acknowledgement of its initial publication in this journal.
Authors are permitted and encouraged to post their work online (e.g., in institutional repositories or on their website) prior to and during the submission process, as it can lead to productive exchanges, as well as earlier and greater citation of published work (See The Effect of Open Access).